John Radcliffe was born on September 23, 1815 in Slievniskie, Castlewellan, County Down, Ireland. He belonged to the Church
of the Kirk or Church of Scotland and went as a missionary to Jamaica in 1848. He was Minister of the Scots Kirk in Kingston
for over 40 years. He was prominent in the public life of Kingston,
particularly in the educational and literary spheres, founding the Collegiate School, one of the premier boys' secondary schools.
He died in Jamaica on September 7, 1892.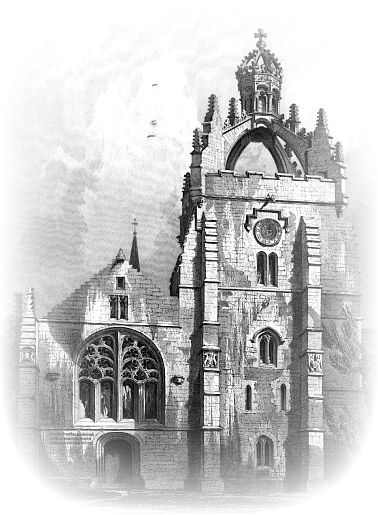 King's College, Aberdeen University
Andrew Jameson Milne was born at Fyvie, Aberdeenshire, and was
educated at the grammar school, Aberdeen, and subsequently graduated at King's College, Aberdeen as Master of Arts. He came to
Jamaica in 1855, and was associated with the Rev. John Radcliffe in
the Collegiate School and as assistant minister of the Scotch Kirk.
He remained in Jamaica for fourteen years, during which he
rendered good service in the cause of secondary education, and was also a keen supporter of elementary education, being one of the
Government's advisers on that topic. For his services to the cause of education generally, his Alma Mater in 1865 conferred on him the
degree of LL.D.; in 1869 he left Jamaica to take the living of his
native parish of Fyvie, which ministry he filled until the date of his death in May, 1906. Dr. Milne was one of the best known men in
the Church of Scotland and in 1905, he was made Moderator of the
Church of Scotland.
William Morrison was a native of Banffshire, Scotland, and received his education at Aberdeen University, graduating M.A. He came to
Jamaica in April 1863, as a master at the old Collegiate School on
Church Street. In 1870, on the departure of Dr Milne from the island,
Mr. Morrison became Principal of the School, along with the Rev.
John RadcIiffe. In 1880 Mr. Radcliffe severed his connection with the
school, which Mr. Morrison continued to manage, with that great
success which was characteristic of it, until his death in 1902.
William Morrison and the Jamaica Union of Teachers

William Morrison and the 1883 Commission