the surroundings of the Collegiate School around 1900

The various locations of the Collegiate School were all near the heart of the noise and heat of Kingston. Always nearby was the heart of Kingston around the Parade Gardens. To the west was the Jubilee Market, and across the street were the Police Court,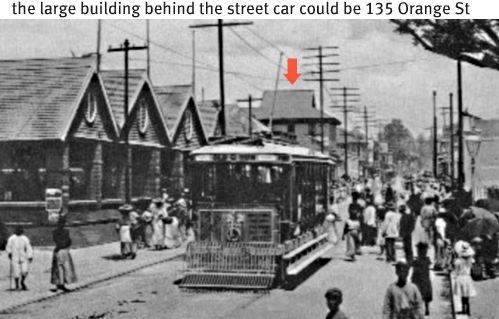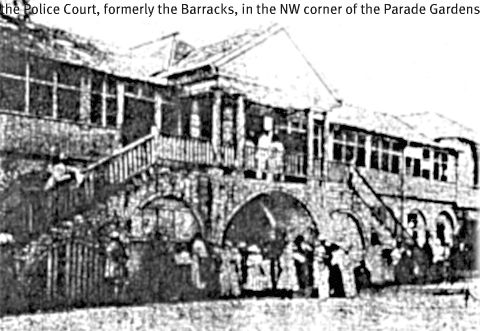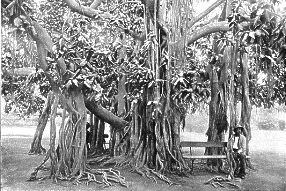 This banyan tree may be the infamous 'Big Tree" in Parade Gardens where the stick-fighters and petty thugs known as 'Big Tree' men and boys used to hang out.