Kingston Cricket Club,

founded in 1863 in an upstairs room at the Collegiate School on Church Street
The new pavilion opened in 1894
For a considerable time past the members of the Kingston Cricket Club
have been making endeavours to collect funds for the erection of a new
pavilion, tbe old building having been found too small and inconvenient
for the premier cricket association of the Island, with a membership of
275. When any important event was being contested, no room could be
found to accommodate the visitors and when ladies were present they
frequently had to sit in the sun in order to witness the proceedings. Some
£200 was collected and the work was commenced, Mr. J, M. Gibb kindly
offering to make any advance that was required. Mr. J. W. C. Brennan
prepared the plans and tbe work was commenced, being now near
completion. Mr. F. L, Pearce, Captain of the Club, invited a GLEANER
representatlve to go over the new building with him and this was done,
when the finishlng touches in the way of painting, varnishing, &c. being
put on the building.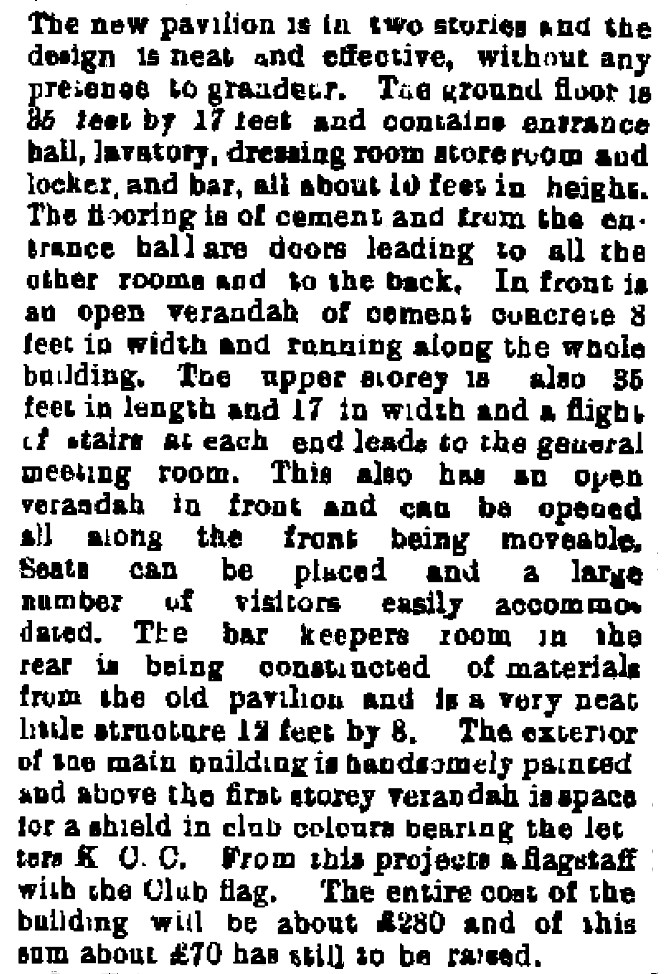 Daily Gleaner, June 12, 1894